The Spot KiteCenter: Kitesurf and Wingfoil School in Hyères (Almanarre FRANCE)
The school is open all year round! Our kitesurf and wingfoil school, The Spot Kite & Wing Center Kitecenter, is located in Hyères in the Var department (83) in the middle of the Giens peninsula at Almanarre. Recognized for its idyllic weather conditions (see our kitesurf weather page), our sports center offers 90% of kitesurfing, wing and off-shore courses in complete safety, with a flat water area to facilitate your learning.
Open to beginners and experts, with no age limit!
We are strategically located in the heart of the most beautiful practice spots in our region. The bay of Almanarre and the beach of La Bergerie in Hyères represent an ideal playground for the practice of kitesurfing and wingfoiling. You will navigate in the middle of a natural reserve, with its tombolo, the Giens peninsula, its islands of Porquerolles and Levant, not to mention the Port Cros reserve.
Une journée avec Le Spot Kitecenter, école de kitesurf à Hyères.
Revivez une journée de kitesurf avec notre école de kite Le Spot Kitecenter à Hyères. Située sur le spot de kite de la Bergerie, vous découvrirez avec les riders de notre centre d'entrainement régiona…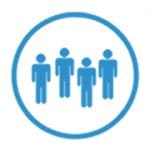 4 students per instructor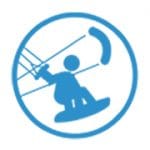 90% of courses are off-shore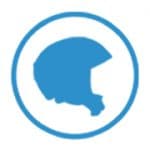 Safety first with The Spot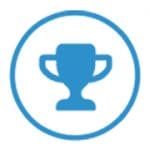 High-end Kitesurf Equipment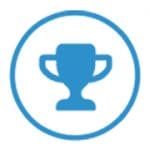 Our kitesurfing french school is labeled EFK – Label Quality
Personalized Kitesurfing Courses and Training in Hyères
Our kitesurfing school's pedagogical team is at your service at our KiteCenter spot. Our kite instructors are BPJEPS certified and offer quality training. Two of our five experts are also state-certified kiteboarding trainers, including Ariane Imbert who coaches the French Foil team.
Come practice in an exceptional environment and discover the content of our kitesurfing courses and training programs, including weekend, discontinuous, and week-long programs for the most motivated learners.
Kitesurf Drop-Offs in the Sea
For autonomous kiters who wish to practice kitesurfing far from the crowds, we offer drop-offs in the sea. After preparing your own equipment, or renting equipment from our school, you are taken by boat to a zone defined by the instructor off the beaches. The drop-off in the sea must be reserved in advance with the Kitecenter.
Kitesurf Courses for Beginner Children and Adults
Thanks to our kitesurf school, we will introduce beginner licensed or non-licensed children and adults to kiteboarding by teaching them beach departures on directional boards. We will help intermediate levels progress with jibes, jumps, passes and other rotations, and allow experts to continue to progress with personalized kitesurfing courses such as our freestyle coaching to master the kiteloop, or new supports such as foil or strapless surfing. We also offer specific formulas for children and teenagers, with beginner courses (to become an autonomous kiter), improvement, and even competition training. Our kitesurf club also offers drop-offs in the sea and supervised navigation.
High-end Kitesurf Equipment
Obviously, to practice this sport in the best conditions, good equipment is essential. Find in the shop of our training center the sale and rental of high-end kitesurfing equipment such as boards, kites, neoprene wetsuits as well as harnesses.
Aquatic Activities for Everyone
Our kitesurf school also welcomes associations, groups, and corporate committees that organize professional seminars with an incentive or informative character, in order to motivate teams in the relaxed and stimulating setting of a kitesurfing initiation. In addition, we offer aquatic activities such as windsurfing, diving, paddleboarding, jet skiing, towed buoy, jet ski, and water skiing. And also land activities such as karting, cycling, and golf for those who do not want to get wet J.
If you need information about our courses, or if you want to buy a gift voucher, you can contact us by phone at 06 16 18 49 91 or via our contact form by clicking below: